Chris gave us a few insights about ISFP personality types tonight and it prompted me to look up what he is, exactly, besides being the most unique personality type at UAB.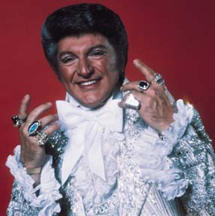 I found that there are more than a
few famous ISFP's
:
Liberace, pianist
Dan Rather, news anchor
Dan Quayle, U.S. Vice President, 1988-1992
Michael Jackson, performer
Interesting array of sites if you remember what your Myers-Briggs was. I'm an ENTP,
and described here
.
Enjoy!