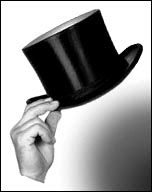 Dear Philip,
To put it in the 23-year-old hip expression of my 5th-year-senior daughter Abigail (member of our A Cappella Choir) ...
You guys rocked my face off !!
I could barely contain myself after the hugely expressive performance. I am so proud that our Samford students got the chance to hear your wonderful performance. Not to go "over the top," but several of these young folks asked me, "Hey, can we do THAT piece next year?" SOOOoooo...
Bravos, Cudos, Wayt'go's ETC.
Thanks for the marvelous choral moments. They last a lifetime, if you cherish them.
Very Sincerely,
Tim Banks