Keeping with the end-of-the-school-year insanity, I wanted to
point you to this site today
. I was quite comforted by the mostly normal photos of men exhibiting responsible choice in foot/toe wear. Quite savvy, actually.
You'll note that the men look to be from England . . . doesn't an English accent insure dignity and class?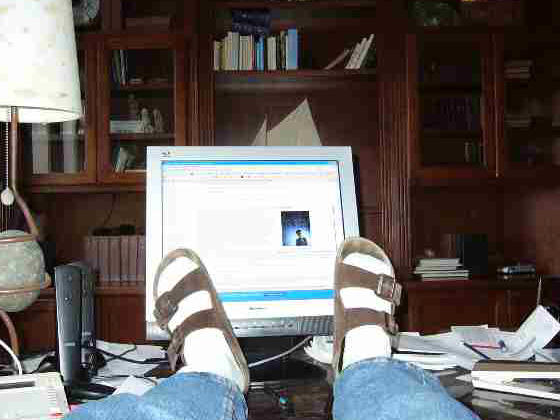 Although the picture above could have been a photo of me in my office, I assure you it is not. My computer monitor is larger.

Favorite pic here
.
And here
.

And here
.