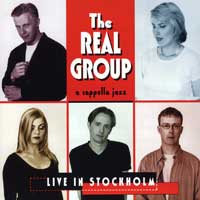 If you are interested in a little vocal jazz, check out The Real Group. Awesome stuff. And here these songs.
God Only Knows
It Don't Mean a Thing
There Will Never Be Another You
Best CD that I know of:
The Real Group: Nothing But the Real Group

Check it out!