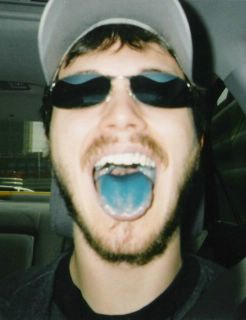 Welcome, John!
And, um, nice pic that you've chosen to show the world!
John is a blogger and likes to kill bugs. He also put my Technorati search to the test yesterday. I'd say it did pretty well, eh, John?
I'll post the way it looks from bloglines so you can see how it works.
And John's blue tongue makes a great contrast with Sharon Stone's red lips, doesn't it?